Toccata Ladies Choir has been an active part of the West Lothian culture scene since 1978, this year celebrating their 40th Anniversary.

They have held their annual series of concerts every May—usually the first weeken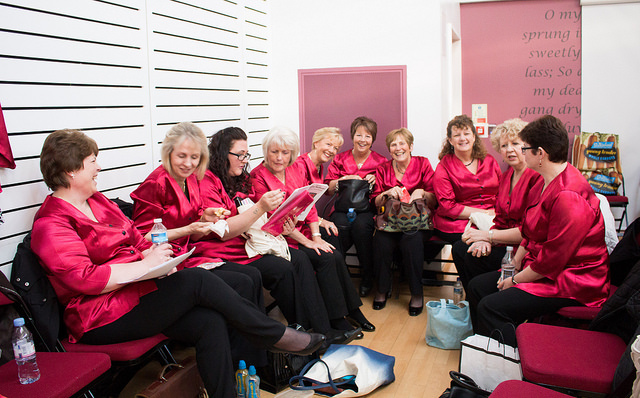 d—in West Lothian Council venues since their inception, and their current base is Howden Park Centre. They also regularly raise money for charitable causes, both local and national.

The choir consists of almost 50 members of all ages and musical abilities, brought together by their love and passion for singing and performing. The current musical director, Eleanor Howat a graduate of the Royal Scottish Conservatoire, has taken the choir from strength to strength for two decades.

Their extensive repertoire covers a broad spectrum, encompassing classical and jazz as well as pop and musical theatre. They perform accompanied pieces and a cappella with equal skill and have enjoyed singing in Latin, Gaelic, Russian, French, German and Zulu as
well as English.

Over the years, they have travelled to many parts of Scotland as well as participating in choral competitions in the United Kingdom, winning awards in Blackpool and more recently in the Coleraine International Choral Festival in 2008 and in Bangor, Northern Ireland in April 2014.
They have won the ladies section at the Glasgow Music Festival on several occasions. In March 2016, and more recently in March 2018 they were awarded the Glasgow Orpheus Choir Trophy Certificate for the best overall performance in all sections.
They have twice visited the Hochsauerland, Germany to sing with local choirs there as part of a twinning arrangement with West Lothian. The choir is extremely grateful to West Lothian council for their encouragement and continued support over the years, and the choir were proud and pleased to participate in Livingston's 50th anniversary celebrations in 2013, singing a piece specially commissioned for the occasion. They look forward to entertaining West Lothian audiences for many years to come.
Join Us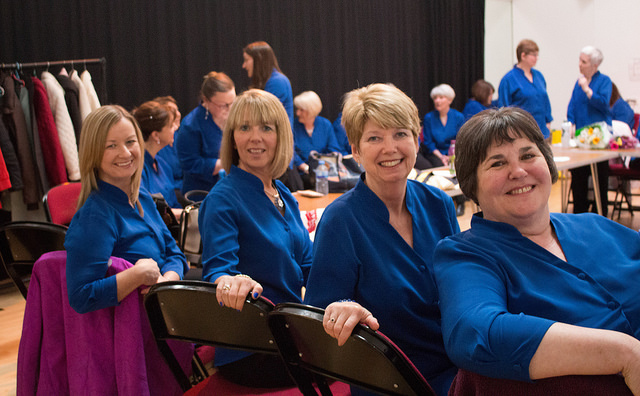 If you enjoy singing Toccata Ladies Choir could be for you.
Any ladies wishing to join should attend an audition, but don't worry, the ability to read music is not essential. Auditions are usually held at the end of August – see our events page for details or contact us using the buttons above.
Fees are £70.00 per annum, which can be paid in 2 installments of £35.00